If you are planning your wedding in Monaco or in the French Riviera, there is no better scenery than this part of the French coast. Monaco is internationally recognized for its particularity. Only  2.1 km2, it is the smallest state in the world after the Vatican. And yet Monaco is known throughout the world. One of the most prestigious automobile races in the world is held in Monaco, the Monaco Grand Prix.
The views from "Le rocher" is amazing and perfect to have unforgettable photos. The streets of Monaco are colorful and the architecture has French, Italian and Spanish influence.
The hotels in Monaco such as the Fairmont Monte-Carlo, the Hotel of Monaco, the Hotel de Paris, Hotel Metropole….are perfect to welcome you and your guests while your wedding in Monaco. If you prefer typical venues from the South of France there are so many option near Monaco, such as Villa Ephrusi Rotschild which is only 15 minutes from Monaco. Le Grand hotel du Cap Ferrat, the Cap Estel or Chateau de la Chèvre d'or are at only 15 minutes driving as well.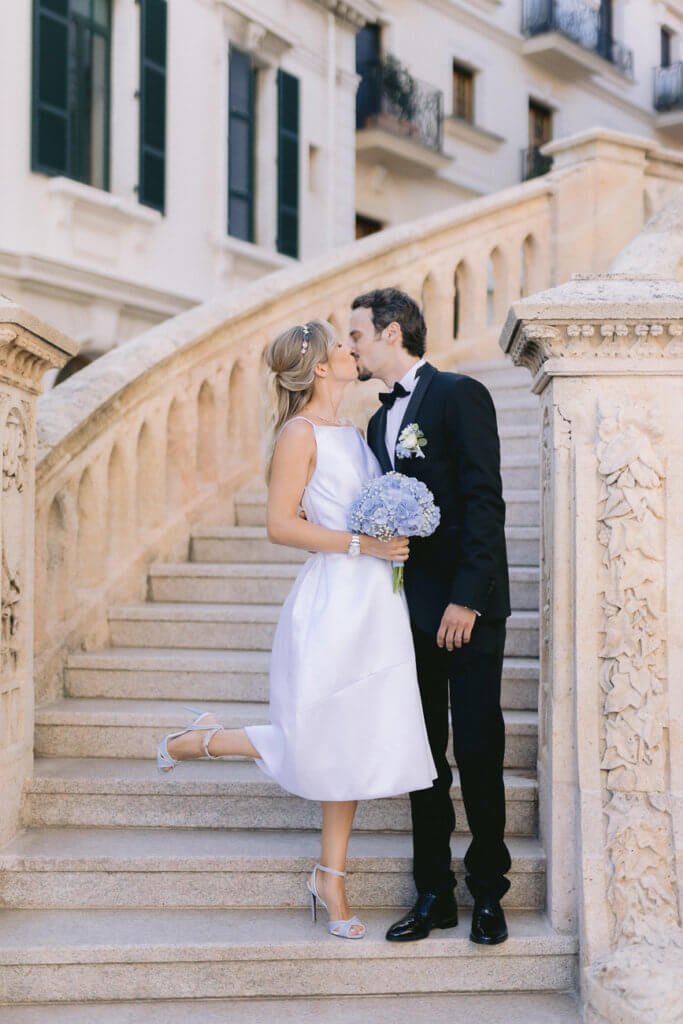 The French Riviera has a wonderful climate, it is sunny all year long. Usually wedding season is between March and October. The food is one of the best of the world, specially if you like Mediterranean food.
If you are looking for your wedding photographer in Monaco hotel I would be delighted to create beautiful memories for your special day. Feel free to contact me if you have any question.
Wedding Planner: Cathleen from Horizon Wedding
Hotel Monaco Wedding , photography monaco wedding photographer, wedding photographer Monaco